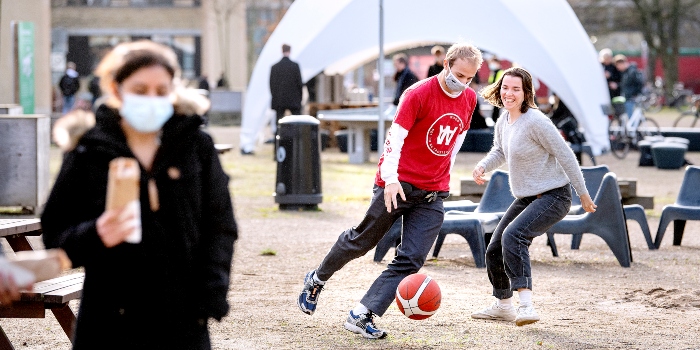 DTU encourages more outdoor play activities
New outdoor environments will help reduce the spread of coronavirus among students at Lyngby and Ballerup Campus.
During the dark cold winter months, most people tend to stay indoors during the breaks between lessons, making physical distancing more difficult in these corona times. Providing more seating in the large common areas by the canteens is one of the solutions, but DTU is now also trying to entice the students outside with covered winter campus environments, table tennis tables, basketball and other games, blankets, and hot drinks.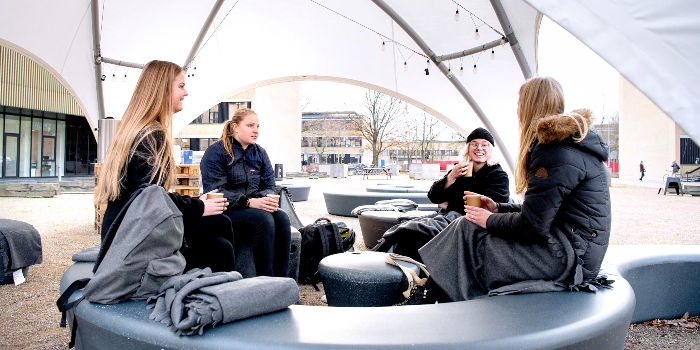 The pavilions provide shelter from both rain and wind and the flexible furniture, which bears the Nordic Swan Ecolabel, is made of 100% recycled plastic.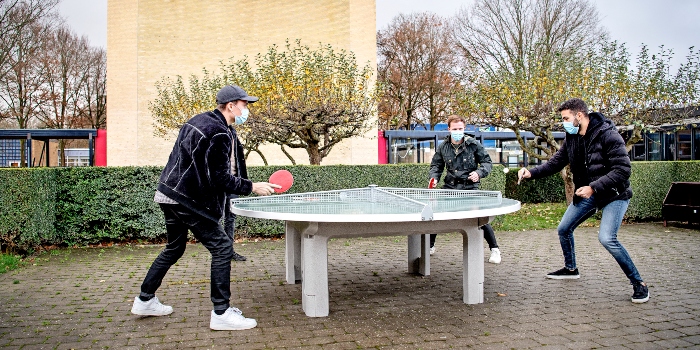 At the round table tennis tables, four people can play while maintaining physical distance—and the activity boxes are filled with balls, table tennis bats, Maxi Mikado, Hula Hoop rings, and other fun games that will set your pulse racing. And alcohol is of course available for disinfection both before and after use.
'Enjoy the outdoors together—and stay safe' is DTU's appeal to the students. The winter campus is a pilot scheme that will run until 1 April 2021. Campus Service will monitor and conduct user surveys to determine how the winter campus is received and used.